Whysayanything.com
 recently ran a poll asking which English club would be the first to spend £100 million on one player.
The winner of the poll was Manchester United. Now, on a website which concentrates 75% of it's efforts on Manchester United, this result was not entirely unexpected although Manchester City and Chelsea both registered quite a few votes. Some people obviously voted with their heads rather than their hearts which can be quite unusual on a club specific site!
But, leaving aside the natural bias of United fans, what is the chance that their club will be the first to spend £100 million on one player? Well they have certainly come the closest to that amount in the recent past having spent around the £90 million mark on both Pogba and Lukaku.
Manchester City may have spent an absolute fortune buying players during this transfer window but their record signing remains that of Kevin de Bruyne from Wolfsburg who was bought for a relatively low £54 million. City tend to spend a lot of money on a lot of players and the impression is that they would only break the £100 million barrier for a player like Lionel Messi, (who they could even get for free next summer!)
Chelsea looked, at one stage, as though they might be the club who would continue to spend the most on a player, particularly when they bought Fernando Torres from Liverpool for £50 million. This, at the time, was far and away the world record transfer fee for a player.
They, however, appear to be more like City these days and prefer to spend a lot of money on a few players rather than just one.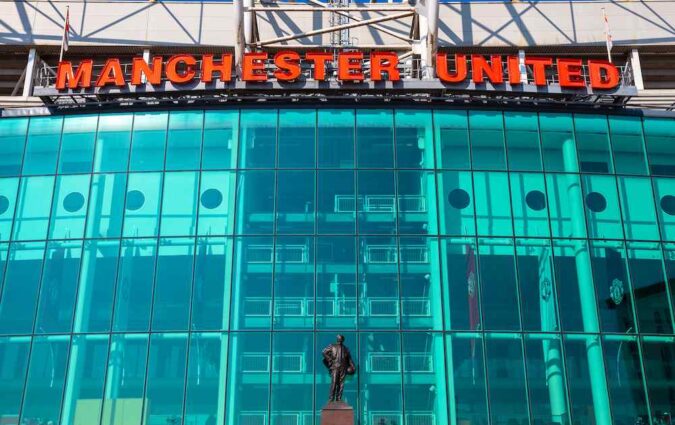 So United are in the box seat. Antoine Griezmann has realised that pledging his immediate future to a club who are being punished for breaking the law, was not the wisest move he ever made and could be available either now or in January. He would probably cost around £100 million.
Cristiano Ronaldo and Gareth Bale are two others perpetually linked with United who would cost around the same, although the likelihood of either leaving Real Madrid is very low. They appear to both want to be there until an age when they will no longer be of any interest to Manchester United, (hopefully)
So, with the exception of Lionel Messi and a possible, but highly unlikely, transfer to Manchester City, there is really nobody else that either City or Chelsea appear to be in the market for and who would cost that kind of money.
Ed Woodward, on the other hand, seems to relish the thought of spending big and is actively seeking the big name players who are prepared to move to United.
On that basis alone, the Old Trafford club are about five times more likely to spend £100 million on one player, than those other two English clubs.
Crazy it may be, but this is now the norm in the world of football.