We are delighted to be launching National World Gaming and the community-based suite of responsible games that go with it. As a part of our launch we will be publishing a number of Affiliate Posts to promote the games. This is the second such Affiliate Post presenting the National World Gaming products which are available to 18+ UK Residents only. Please be gamble aware.
This weekend's derby between Manchester United and Liverpool has huge ramifications for both teams.
After Arsenal's win against Everton midweek, Erik ten Hag's side know they need a victory on Sunday to keep their title dreams alive, and it could also end their rival's hopes of a top-four finish.
Anfield has never been a particularly happy hunting ground for the Red Devils but their opponents are not the force they once were and a victory this weekend is not beyond the realms of possibility.
United fans could, though, make the match even more interesting by taking part in the Single Game Survivor from National World Gaming.
This new social bet builder game is all about making big predictions about what will happen in the match, and you could win yourself a share of a cash prize if you are proven correct!
The great thing about Single Gamer Survivor is that you get two lives, so even if you get one of your predictions wrong, you will still have an opportunity to win yourself some cash at halftime or fulltime.
For example, one of the predictions you will be asked for is: Who will score the first goal on Sunday? Considering the form of the two teams, do you think you have the football knowledge to guess correctly?
If you think you do and you are confident of making seven more predictions, you can register for the National World Gaming Single Game Survivor right here. Entries for Liverpool v Manchester United close at 4.30pm GMT on Sunday, 5 March.
____________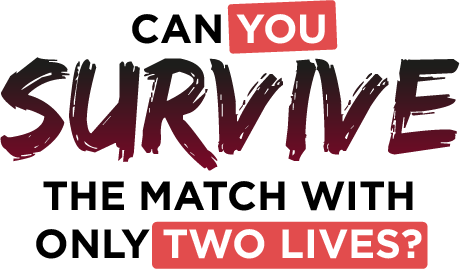 Competition rules and terms & conditions apply.
18+ only | Please Play Responsibly | www.begambleaware.org